The Supreme Court ruling last week that directs the Namibian government to recognise same-sex marriages validly concluded outside the country has elicited a hostile response from some politicians and churches.
This opposition movement has gained momentum over the past few days, with detractors seeking to challenge the court's decision through parliamentary means and to protest against the ruling publicly.
Online platforms like WhatsApp and Zoom are serving as gathering spaces for organising anti-gay meetings and discussions.
Groups such as 'Anti-Gay Marriage', 'Ondangwa Anti-Gay Marriage Demonstration', 'Say No To Homosexuals', 'Zambezi Anti-Gay Marriage', and 'Kavango East Anti-Same-Sex/Gay Marriage Demonstration 2023', with close to 3 000 members combined, have been created.
Members of these groups are from political parties such as the United Democratic Front (UDF), Swapo, the Rally for Democracy and Progress (RDP), and the National Democratic Party (NDP).
Critics of the ruling have expressed their concerns, using phrases like "Say no to Sodom and Gomorrah" to emphasise their disapproval.
"We are very much against it . . . We have values and norms, please," Namibia Economic Freedom Fighters (NEFF) parliamentarian Kalimbo Iipumbu says.
Former parliamentarian Helmut Angula on a WhatApp Grounp, called 'Anti-Gay Marriage' challenged parliamentarians to pronounce themselves on the issue of same-sex marriages publicly.
'SPEAK UP'
"They must be given two weeks. Those who pronounce them should be advertised in electronic and print media.
"Those who declined to answer . . . such names should be widely circulated on the African continent.
"This helps African countries to accept them or not when they are posted to international and intergovernmental bodies of the continent.
"No stones should be left unturned in the crusade against sodomy," Angula says.
His messages have since gone viral.
'DISCIPLINE CHIEF JUSTICE'
Another former Swapo lawmaker, Ellen Musialela, called on the ruling party to discipline the chief justice or to show him the door for allegedly undermining the trust of those who appointed him to the position.
"It is time our party start doing the right things if they see that things are not good …
"Why should we allow that when our laws do not allow it?" she asks.
National Democratic Party of Namibia (NDP) leader Martin Lukato also condemns the ruling.
"We say no to the Sodom and Gomorrah judgement. It's disgraceful, pathetic and disgusting to permit such a thing or action in our society and country at large. We can't allow it," he says.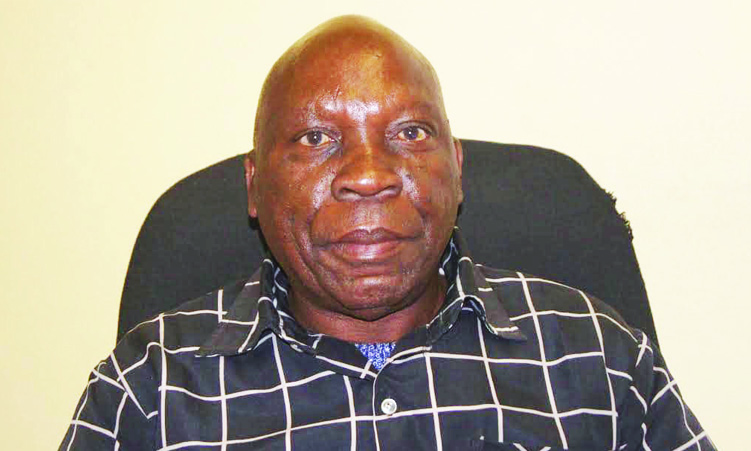 'CULTURAL IMPERIALISM'
Swapo Party Youth League secretary Ephraim Nekongo rejects what he perceives as an agenda of cultural imperialism by foreign entities.
"Homosexuality has no basis in our laws, both written and unwritten.
"The Swapo party-led government should therefore avoid being complicit in the advancement of an agenda of the dark forces that seek to undermine our principles, our culture and every moral fibre upon which the functionality of our society is premised," Nekongo says.
Former Swapo youth league leader Sionin Iileka is at the forefront of a petition that was created to reject the Supreme Court ruling.
"Namibia will not uphold the constitution and laws of other jurisdictions. Namibia will uphold and defend the Namibian family, house, Constitution, laws and sovereignty," the petition reads.
'UN-AFRICAN'
Iikela describes same-sex marriage as un-African.
"Looking at how members of parliament have been against this useless practice of homosexuality, our members of parliament can restore our social values and order.
"Therefore, the onus is on the parliament to correct and call to order the un-African judges," he says.
Iikela calls for a referendum, asserting that "real Namibians" will reject homosexuality.
Meanwhile, McHenry Venaani, the leader of the official opposition, the Popular Democratic Movement (PDM), says while his party does not support or condone same-sex marriage in Namibia, it supports the rights of lesbian, gay, bisexual, transgender, queer and intersex (LGBTQI+) Namibians.
"We will continue to fight for their rights," Venaani says.
He says his party will table a motion in parliament to debate the issue.
"We want to call on society to stay calm and still have confidence in the legislature, because the power of the people lies with the legislature," Venaani says.
'STOP PROMOTING VIOLENCE'
PDM parliamentarian Inna Hengari on Twitter said while individuals have the right to express their dissent and engage in peaceful protests or challenge court decisions through appropriate channels, it is crucial to refrain from promoting violence against a minority.
"What we cannot allow as a nation is the incitement of violence against a minority group whose 'sin' is to be seen and treated equally before the law," Hengari said.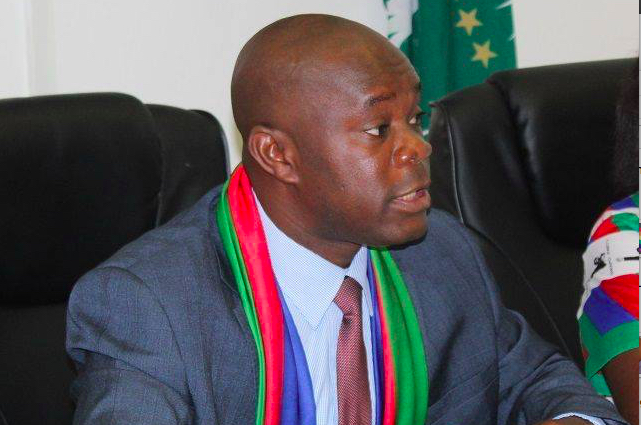 'WEAK MEN'
While detractors are seeking to challenge the Supreme Court's decision through parliamentary means, commentators have criticised this move, arguing that it undermines the progressive nature of the decision.
Prominent lawyer Richard Metcalfe criticises what he describes as an "opportunistic rush" by some politicians to exploit homophobia for political gain.
"This reflects a limited understanding of the Supreme Court judgement. The judgement was sound in law and was well reasoned.
"The opportunistic rush to fob the electorate off with homophobia is the mark of weak men. It evokes shock when persons who were previously ministers of justice and attorneys general are the acolytes of this sudden homophobia," he says.
Metcalfe highlights the need for the political elite to demonstrate respect for the judiciary and the people, rather than using homophobia as a means to deflect attention from their own political shortcomings.
"They have conveniently forgotten the principle constitutional precept of respect for human dignity in their rush to garner votes for 2024," he says.
The lawyer suggests that a referendum should be held, allowing the entire nation to speak on the matter with dignity and respect.
Metcalfe asserts that LGBTQI+ individuals have always been part of humanity and will continue to exist despite the prevalence of inane hatred.
'RATHER FOCUS ON GBV, CORRUPTION'
"Namibian society sets itself aside from most other nations by our culture of respect for each other. The LGBTQI+ homophobia betrays this principle of respect, and one would hope the same efforts would rather be directed at gender-based violence, the abuse of minors and corruption," Metcalfe says.
Much of the opposition to the Supreme Court ruling stems from the perception that the ruling legalises same sex marriages in Namibia.
However, lawyer Nafimane Halweendo highlights that the ruling solely recognises same-sex marriages for immigration and entry purposes.
"It is now the responsibility of the parliament to decide whether to address the other laws that negatively affect the LGBTQI+ community, either by relaxing or repealing them.
"Alternatively, the LGBTQI+ community may pursue legal action to challenge and set aside each discriminatory law individually," Halweendo says.
He commends the judgement as a long-overdue affirmation of the rights, respect, dignity and legal protection deserving of same-sex couples.